Easy Baked Fish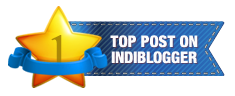 Easy Baked Fish
Easy recipe for people who like fish more and don't
want to spent more time just for cooking.Yummy recipe for picnic,parties or potlucks the three P's.
Prep Time:15 mins
CookTime:20 mins
Ready In:35 mins
Ingredients
Instructions
Preheat oven to 325 degrees F.

In a small bowl, mix honey, mustard, and lemon juice. Spread the mixture over the salmon steaks. Season with pepper. Arrange in a medium baking dish.




Enjoy just fish or pair it with bowl of rice or chips any of your favorites.