Milk Mawa Cake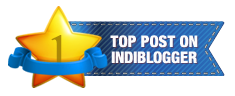 Milk Mawa Cake
Mawa Cake is a cake with an Indian touch. It is made with mawa also known as khoya in India. It is Mawa is nothing but dried whole milk. Mawa. R
icotta cheese/ milk powder/ condensed milk can be used as substitute for mawa. I have used mawa powder for making this cake.

Preparation Time: 15 mins
Cooking Time: 30-35 mins
Total Time:1 hr
Servings:4
Ingredients
All purpose flour-1 cup

Sugar- ⅔ cup + 2 tbsp

Butter, unsalted- ½ cup

Powdered Mawa: ½ cup

Eggs: 2

Milk: 6 tbsp

Cardamom Powder: 1/2 tsp

Baking Powder: ¾th tsp

Vanilla extract: ¼th tsp

Saffron strands: 6-7, soaked in 1 tsp water or Food color

Sliced Almond/Cashew: ¼th cup, for garnishing
Instructions
1)Preheat oven at 350 F [180 C].

2)Grease a baking pan and set aside.
3)Mix together all purpose flour, baking powder, cardamom powder, salt and set aside.

4)Blend the sugar and butter in a blender till it will become fluffy and soft.
5)Put mawa powder into it and blend all of them together.
6)Beat the eggs and add it to the mix, also add the vanilla essence.
7)Then add saffron or food color.
8)In the last add Flour and milk slowly and blend all of these ingredients together.
9)Pour the batter into the prepared pan and spread some sliced almonds on top.
10)Bake the cake at 350 F for 25-30 minutes or till a toothpick inserted in the center comes out clean.

11)Let the cake cool before cutting into slices.
12)Serve and enjoy with your loved ones!!