Easy Baked Chicken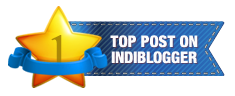 Easy baked chicken
Easiest and yummy recipe of chicken.This is a good recipe for summer outdoor picnic.
Prep time: 5 min
Cook time: 30 min
Total time: 40 min
Yield: 2-4
Ingredients
Chicken legs- 4-5

Flour-2tbsp

Black pepper-1tsp

Haldi-1 pinch

Coriander powder-1tsp

Chicken masala-1 tbsp

Salt- As per taste

Butter-2tbsp
Instructions
1)Wash properly chicken legs
2)Rub properly chicken legs with all spices
3)Set oven at 445 F
4)Prepare bake tray with foil than put butter on it and wait until it melt
5)Place chicken pieces on the tray for 30 min
6)Take it out and serve hot with sauce of your choice.
Enjoy!!