Cabbage Fry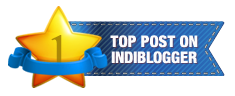 Cabbage Fry

Prep time: 5 min
Cook time: 30 min
Total time: 40 min
Yield: 3
Ingredients
Cabbage - 1
Mustard seeds - 1/2 tsp
Cumin seeds - 1/2 tsp
Split gram dal - 1 tsp
Dry red chilies - 1
Curry leaves - 1 sprig
Asafoetida - 1/4 tsp
Ginger - 1/2 tsp
Turmeric powder - 1/2 tsp
Green chilies - 2
Coriander powder - 1/2 tsp (optional)
Fresh grated coconut - 2 tbsps (optional)
Cooking oil - 1 tbsp
Salt to taste
Instruction
1)Heat oil in a skillet. Add mustard seeds ,cumin seeds and urad dal.
2)Add dry red chilies, green chilies, ginger, curry leaves, asafoetida and turmeric powder and saute for a minute on medium flame.
3)Add the sliced cabbage and mix to combine well. Cook for 10 - 20min.
4)Remove lid, add coriander powder and salt and mix. Cook for another 5-6 mts and turn off heat.
5)Serve hot with rice or roti. Enjoy!!