Bajra Roti / Bajra Bhakri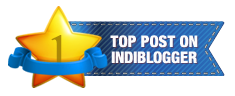 Bajra Roti / Bajra Bhakri
Bajra roti or bajra bhakri are flat breads made from millet flour.
Bajra also known as pearl millet
is very popular in Rajasthan, this humble food has been eaten in India since the pre-historic times. It is mostly consumed in the form of rotis,especially in the winters.
Preparation time:25 min
Cooking time:35 min
Total Time:1 hr
Servings:2-4
INGREDIENT
2-1/2 cups bajra flour/millet flour

1 tsp oil

Water

Salt

Cooking oil
INSTRUCTIONS
1)Heat or warm the water,add salt and oil than stir and add the bajra flour.
2)K
nead into a smooth dough.
Divide the dough into equal portions
3)
Roll out each portion into a roti's not very thin,
dust the rotis with dry bajra flour to make the rolling easier
4)Cook

the rotis on a hot tava (griddle)

till both sides have brown spots and done.
5)A
pply oil or ghee on one side.Y
ou can also fry the bajra rotis like parathas with oil or ghee directly in the tava/frying pan.
6)Serve hot goes well with onion,pickle,chutney or enjoy with any side dishes(Palak Saag).Enjoy!!