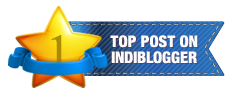 Chicken Methi
Summary
Chicken Methi is a yummy and an aromatic dish just because of presence of dried fenugreek leaves(kasoori Methi).
Preparation Time:30-40 min
Cooking Time:20-30 Time
Servings-2-3
Ingredients
•Chicken 1lb
•Onions- 3 medium
•Ginger and garlic paste- 2 tbsp
•Green chilli -3
•Fresh coriander leave
•Oil- 2 tablespoons
•Bay leaves- 2 leaves
•Green cardamom- 5
•Cloves -3
•Cinnamon- 1 inch stick
•Turmeric powder- 1/2 teaspoon
•Red chilli powder- 1 teaspoon
•Coriander powder -1 tablespoon
•Yogurt- 1 cup
•Dry fenugreek leaves (kasuri methi)-2 tablespoons
•Garam masala powder- 1 tbsp
•Salt to taste
1)Clean and wash the Chicken pieces.
2)Chop onions, ginger,green chillies,coriander leaves and put all these into the chicken and let it marinate for 1 hour with all the spices and yougurt
3)Heat oil in a pan. Add bay leaves, green cardamoms,cloves, cinnamon .Sauté until cardamoms start to crackle. Add onions and cook until translucent and soft. Make sure to stir continuously. Add ginger, garlic paste than add Marinated chicken into this. Add kasoori methi and three-fourth cup of water.
4)Cover the pan and cook on low heat for ten minutes. Add garam masala powder, salt and mix properly.
5)Serve hot garnished with chopped fresh coriander leaves.